Sharing Microsoft Office documents with the wrong team can be a common mistake in fast-paced workplaces. While you can assert an error, there is no guarantee that the other party will not open the document, potentially causing a data leak if the contents are sensitive. To prevent this, it is important to take precautions to secure sensitive information in Microsoft Word by password-protecting the document, limiting access and changes for others, and ensuring that it is the final draft. With the use of Word's tools, these actions can be easily accomplished. Remember to consider password-protecting your documents to avoid such situations.
How to Password Protect A Microsoft Word Document?
Microsoft Word is a powerful software that allows you to easily create a wide range of document types, such as articles, business letters, and project files. With features such as customizable page sizes, fonts, colors, designs, bullets, tables, charts, and page borders/numbers, MS Word enhances the visual appeal of your text, making it more polished than traditional paper or file work. Additionally, it offers a host of other features, including text formatting, graphic design options, font color and style choices, the ability to insert images and videos, and document printing capabilities. By using this program, your documents can be saved on your computer for permanent access, and can be easily shared with others when needed.
Adding Password on Document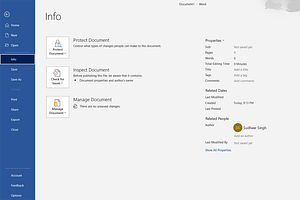 Locking and password-protecting your Word file is an important step in keeping your document secure. It prevents other users from accidentally changing, moving, deleting, or adding any data or information to your document, and also prevents unauthorized users from opening and accessing it. This ensures that your data remains protected and only accessible to those with the correct password. To submit your document file, it is recommended that you utilize the password-protect option.
Steps to Protect The Document
To password-protect a Word document, follow these steps
Click on the File option on the navigation menu bar.
Next, select the Info option from the left panel.
In the Protect Document option, click on the down arrow icon.
From the drop-down menu, select the Encrypt option.
An Encrypt Document dialog box will appear, allowing you to set your password.
Create a strong password for your document.
Click OK.
In the Confirm Password dialog box, re-enter your password.
Click OK.
Your document is now password-protected and will prompt for a valid password whenever someone attempts to open it. Only those with the correct password will be able to access it.
Reasons to Password Protect A Word Document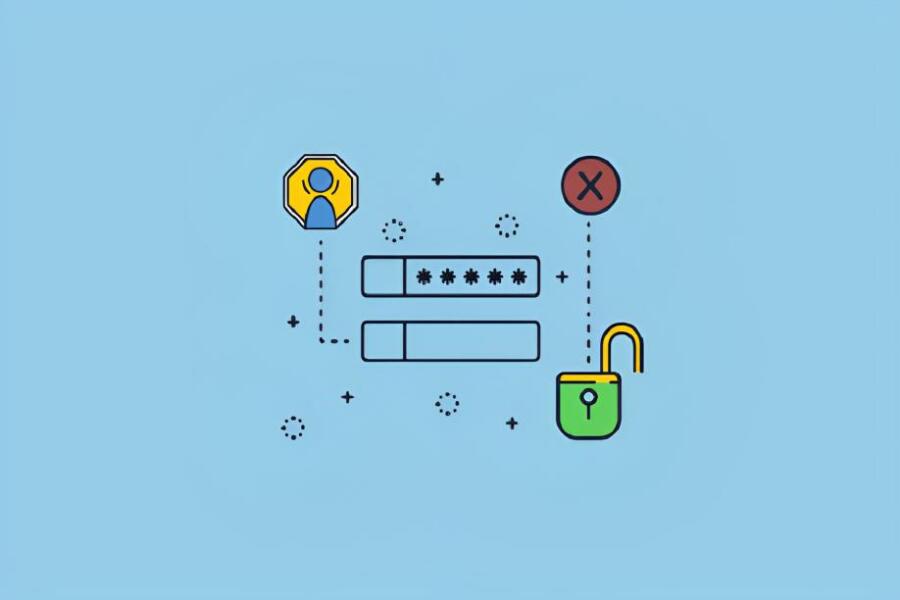 Privacy
The primary focus of password-protecting a document is to ensure privacy. There may be instances where you are working on a document that contains sensitive information, such as personnel data, operational processes, or project details. In such cases, it is essential to protect the document from unauthorized access. Using a password guarantees anonymity when working on collaborative projects that involve document sharing between different businesses.
Additionally, password-protecting a document prevents unauthorized personnel from accessing it, even if they gain access to it while it is being transferred across business servers. This applies to personal projects as well. A password security layer offers complete privacy when working from home.
Emergency Security Lawyer
Cybercriminals are constantly attempting to penetrate the network security of various businesses around the world. These hackers may occasionally gain access to your database, and even if they don't succeed in getting full access, they may be able to compromise your security.
In such cases, password-protecting your Word document can promote safe sharing. In the event of a network outage, it can serve as a fail-safe measure. Depending on the sophistication of the hacker attack, it may take some time to fix security flaws. Password protection can provide an extra layer of security for your Word documents during this time.
Content Integrity
Knowing how to password-protect a Word document is an easy way to ensure the integrity of its contents. For example, if you are editing a document that has been shared, or if you have reviewed and approved the document's contents and want to prevent any further changes, password-protecting the document can be an effective solution. Even though it may limit access to the document and impede workflow, you can easily ensure that the information in your Word document remains unchanged without causing too much inconvenience.
On A Wrap
In this article, we provided a comprehensive guide on how to password-protect a Word document. If you want to learn more about this topic, please refer to this article.
Also read: Best Ways of How to Convert Pdf to Word
About Author