Even though it's so nice to place an order and enjoy a meal that's delivered to your front door, that experience can become costly and unhealthy. When you order meals from fast-food restaurants, you're unable to control the number of unhealthy fats, salt, and sugar that's hidden within those meals. Thankfully, there are plenty of tips you can adopt in order to prepare tasty new meals for the family. Implement the following tips within the coming days and weeks.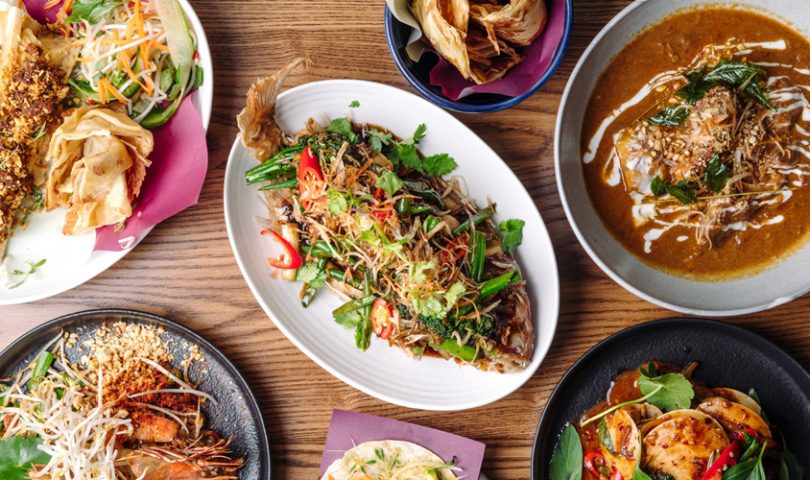 1. Try Different International Dishes
One of the best ways to develop an appreciation for other people and cultures involves incorporating unique dishes into your repertoire regularly. Each week, you can work on trying a new dish that comes from a different culture. Make interesting dishes like Greek gyros, Moroccan-style chicken with lemons and olives, and Peruvian ceviche. This will stretch your abilities in the kitchen, and help you develop a new approach to cooking. It'll also help your family maintain a level of interest surrounding what to expect at the dinner table.
2. Utilize Interesting Spices
If you only have salt and pepper in your repertoire, don't be ashamed. However, it's time to expand. Each time you go to the grocery store, head over to the spice aisle to pick up a new spice you're not used to cooking with. Additionally, don't just reach for paprika. Try smoked paprika as well. Head over to the produce aisle to pick up fresh herbs that you can infuse your meals with as well. When you pair fresh rosemary with oils and other seasonings, pour it over potatoes to roast. Your family will feel like they're enjoying a gourmet meal.
3. Consult a Professional
In addition to cultivating a great Rolodex of recipes, it's important to increase the nutritional value of your meals. Connect with an online nutritionist in order to learn various cooking hacks you can utilize to make sure your meals are supporting optimal health. Your diet is one of the main factors to consider when you're looking to maintain health, avoid diseases and support a healthy weight. Along with making sure the meals taste good, a nutritionist can help you make sure the meals are good for the body as well.
4. Consider a Different Spin on a Classic Recipe
If your family loves spaghetti, consider making fresh pasta and tomato sauce from scratch. Add turkey meatballs to the mix. Sprinkle some fresh parmesan cheese instead of the powdered version. One of the reasons why pasta tastes amazing when you order it in the restaurant is because it's typically made with fresh ingredients. Simmer the sauce in the crockpot for a few hours. This allows the flavors to fully marry each other. By getting creative with some of the most classic dishes, you can provide a delectable experience for the entire family.
5. Make Colorful Plates
Most nutritionists will support the idea that your plate needs color. One of the easiest ways to prepare colorful meals is through using fresh fruits and vegetables. Instead of grabbing a tub of vanilla ice cream for dessert, prepare colorful smoothie bowls for the family. By adding matcha powder or spirulina powder, it's fun to enjoy healthy and colorful desserts. Even with a beloved dish like pizza, it's okay to switch things up. Replace the tomato sauce with basil pesto. Go easy on the cheese, and add different toppings like spinach, mushrooms, and olives. Instead of adding pre-cut frozen fries, prepare baked sweet potato fries in the air fryer. Instead of using plain mayonnaise on a sandwich, add a dash of sriracha and a few drops of sesame oil to plain mayonnaise to create spicy mayo. As you become creative with the ways you add. color to your plate, it'll become fun to whip up unbelievably flawless meals.
Have fun with the process. Get creative with the way you prepare different dishes. Create events and celebrations around the different meals. For example, you all can celebrate Taco Tuesdays each week. Add new ingredients to your tacos to add depth, interest, and flavor. As you all intentionally enjoy nutritious and tasty meals, you can simultaneously create new family traditions. After all, there's nothing like bonding over a plate of delicious food.
About Author