Today this article is about the question "Where can I find the Office 365 login". Many users complain about difficulties finding their way to their Office Dashboard, where they finally get access to Word, Excel, Powerpoint, OneDrive and Co.
We would like to show everyone the uncomplicated way to log in to Office 365. Enjoy reading the article.
By the way: Office 365 was renamed a few weeks ago and has since been called "Microsoft 365". For the sake of simplicity, this article uses the old name for Microsoft's subscription service. Our instructions for logging in to Office 365 therefore lead directly to the Microsoft 365 dashboard.
The Office 365 login – how do I get to my dashboard?
It's a bit ironic: Microsoft has established one of the best-known, most modern and best-selling subscription services with Office 365, but many users struggle to find the login at first.
On closer inspection, however, this is not surprising. For decades, users were used to buying their office software offline. Although there are still the one-time purchase versions of Microsoft Office, many users have switched to the Office 365 offer because it has many advantages.
Microsoft Office 36 – the features at a glance:
Microsoft Word
Microsoft Excel
Microsoft PowerPoint
Microsoft OneNote
MicrosoftOutlook _
Microsoft Access (PC only)
Microsoft Publisher (PC only)
In addition to the apps above, each Office 365 subscription includes 1 TB of OneDrive cloud storage and 60 minutes of Skype talk time . In addition, the latest version of Office is always available (currently Office 2019)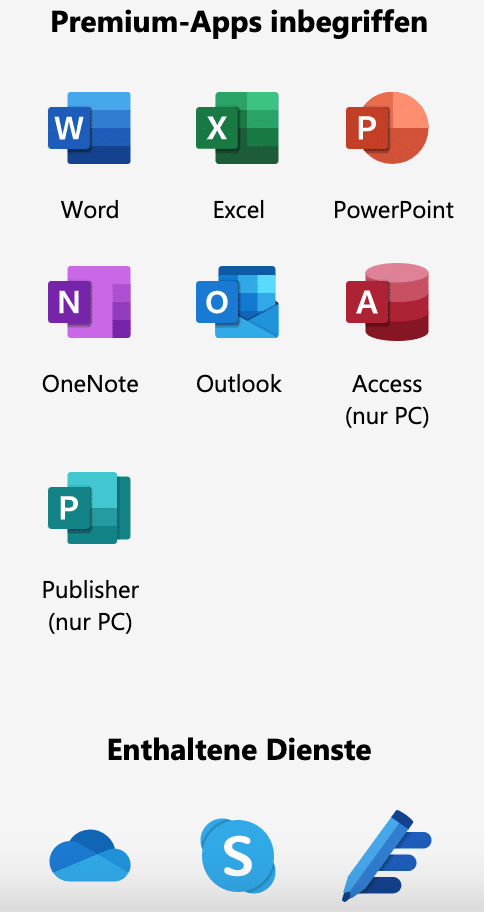 In addition to all the above advantages of Office 365, you don't have to spend as much as you would with a one-time purchase. There are regular Microsoft Office 365 annual subscriptions at greatly reduced prices.
This is how you log into the Office 365 Dashboard
Let's get back to the initial problem: Where can I find the Office 365 login? There are two different ways to find your way to your production apps.
Office 365 login via the official Microsoft website
Type https://www.office.com/ into the browser of your choice
Click Sign In

official Microsoft website

Enter the email address associated with your Office 365 subscription
Click next
The dashboard that greets you now is a lot tidier than it was in the early days of Office 365: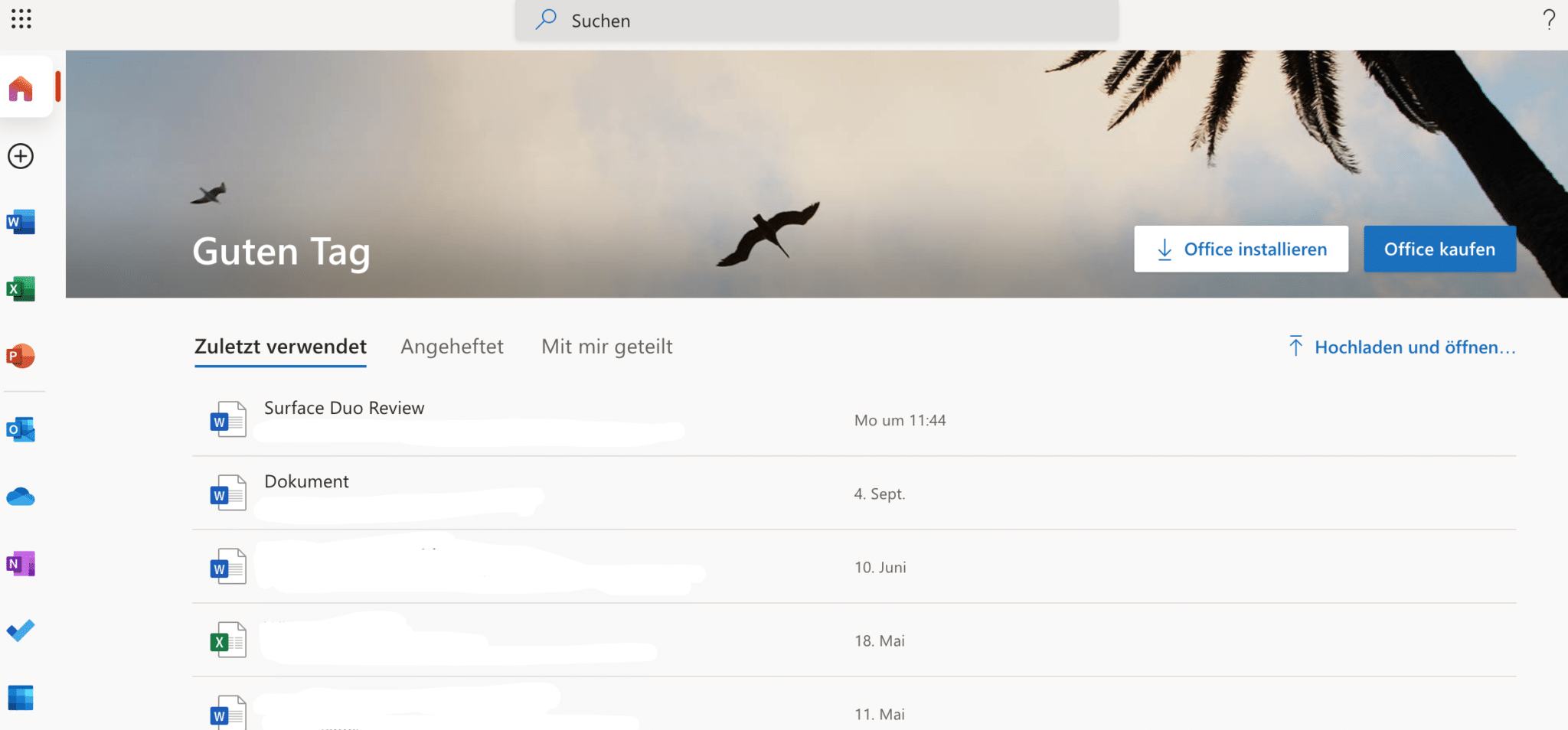 beautiful. You can immediately see your most recently used documents and click through your apps such as Word, Excel, Powerpoint, Outlook, etc. You can find this on the left sidebar.
It's also great that you can easily install your Office apps on your PC or Mac for offline use by clicking on Install Office  . This used to be much more complicated.
Basically, you are already in a great position to find the Office 365 login. It's even easier if you simply pin the dashboard to the taskbar. There is a nice guide here:
Operate Office 365 via the Office app in Windows 10
But there is also a second way how you can log into Office 365. Microsoft has integrated the dashboard into the operating system in the last Windows 10 updates.
The "Office" app is pre-installed on every current Windows 10 PC. If you have an active Office 365 subscription, you can access your desired apps and files very quickly.
Click on the Windows 10 search field (to the right of the Windows symbol in the taskbar)
Type Office and click App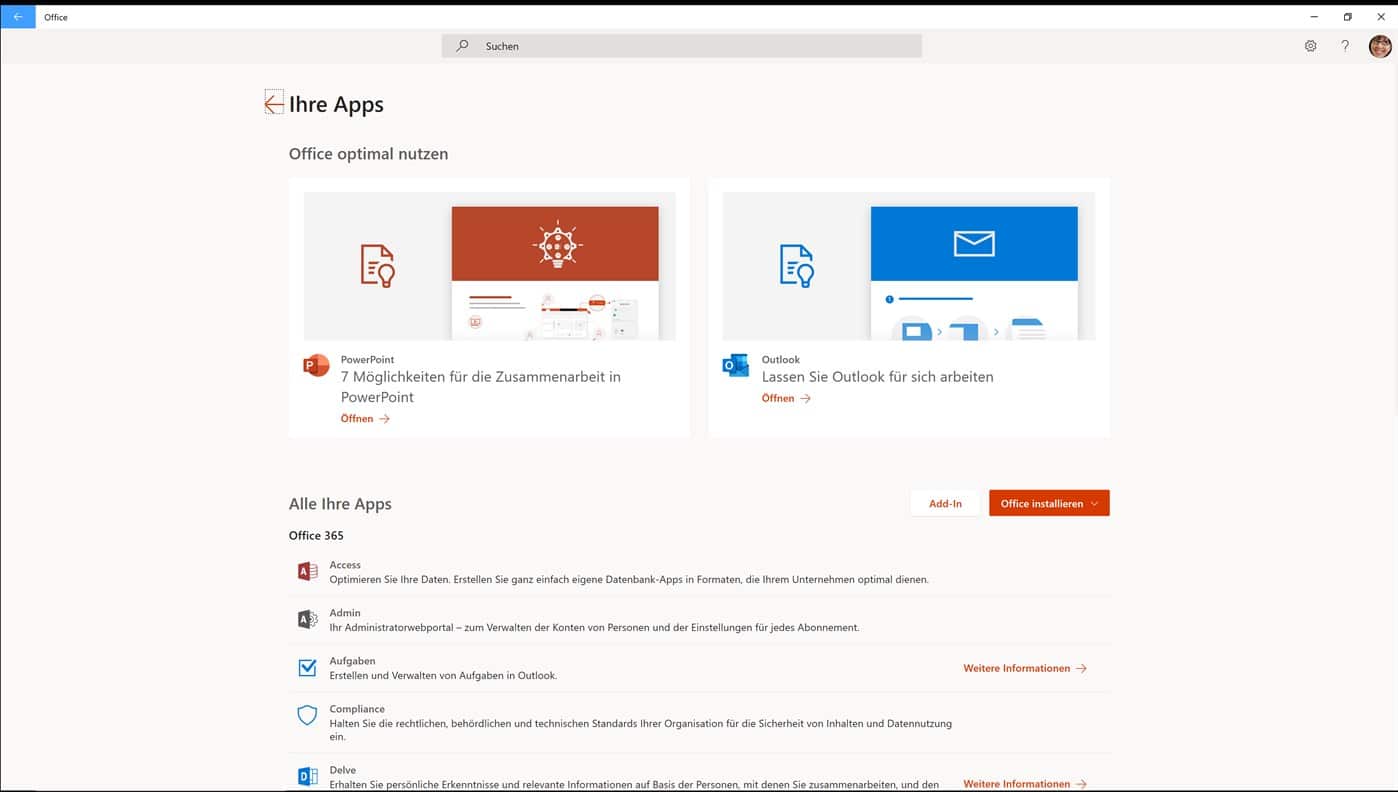 Here you have access to all apps included in your Office 365 subscription.
About Author